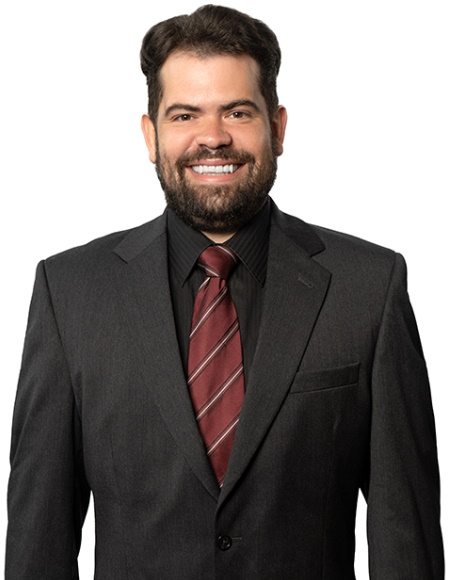 55 Monument Circle, Ste. 1200A
Indianapolis, IN 46204
P: 317.608.6062
F: 513.579.0222
Thomas H. Datzman, Jr. joined Rolfes Henry Co., LPA in 2022 and is an associate in our Indianapolis office. Tommy has an extensive litigation career working as a paralegal and law clerk prior to becoming a practicing attorney.
Tommy began his legal career in real estate law prior to working for plaintiffs' personal injury firms in the Indianapolis area. As a paralegal, Tommy was a file manager handling wrongful death, catastrophic injuries, semi-tractor trailer and other commercial vehicle wrecks, as well as novel and complex litigation. Tommy has managed cases throughout the state of Indiana, and across the country, including in Federal Court, the Indiana Court of Appeals, and the Indiana Supreme Court.
Tommy is fiercely passionate about litigation and is always eager to discuss the law. Tommy's experience as both a paralegal and law clerk has provided him with a sophisticated understanding of litigation work-flow, case management, and task delegation.
Tommy is also a 3rd Degree Black Belt and Assistant Instructor in Tae Kwon Do. Tommy's litigation style is shaped and molded by his time in the dojang (training hall) as litigation and martial arts share the common attributes of adaptability, flexibility, and continuous improvement. Tommy is also highly conversational in Spanish.
Tommy is a father of four and life-long Hoosier. Tommy lives in the Indianapolis area with his beloved wife and family.
EDUCATION
IU Robert M. McKinney School of Law, Indianapolis, Indiana
Juris Doctor, 2021
Indiana University Purdue University Indianapolis, Indianapolis, Indiana
Bachelor Arts – Industrial and Organizational Psychology, 2007
Additional Experience
Highly conversational in Spanish
3rd Degree Black Belt and Assistant Instructor for Master Mike's Tae Kwon Do