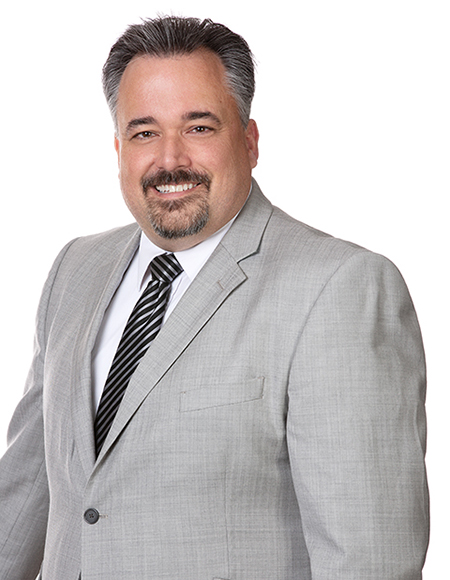 3165 McCrory Place, Ste. 174
Orlando, FL 32803
P: 407.284.4990
F: 407.857.2458
David joined Rolfes Henry in 2012 and serves as the Partner leading our Orlando office.  David's litigation experience has spanned over twenty-five years and has included everything from trying scores of cases as an Alabama Assistant District Attorney, prosecuting medical professionals who have violated Department of Health regulations, to handling hundreds of first-party property matters and personal injury claims throughout the State of Florida.
David's extensive experience of over eight years combined in both medical malpractice defense and as a prosecutor for the Florida Department of Health provide him with an enhanced knowledge of standard-of-care issues related to medical practitioners, allowing David to offer more sophisticated representation to our clients in medical malpractice matters, nursing home liability matters, veterinary malpractice claims and in any case in which personal injuries are a concern.
In addition, David has handled a significant number of wrongful death and catastrophic loss casualty claims through his work in trucking liability, motor vehicle liability, and premises liability matters, utilizing his experience in both complex liability disputes and in medical actions to provide the Firm's clients with a strong advantage in high-stakes litigation. David also has significant experience in the fields of construction defect and construction coverage matters.
David is a proud veteran of the United States Army Reserve and Alabama National Guard, where he served as a combat Military Police soldier. David lives in Orlando with his wife Jamie and their three young children.
EDUCATION
University of Alabama, Tuscaloosa, Alabama
Juris Doctor, 1995
University of Alabama, Tuscaloosa, Alabama
Bachelor of Science in Accounting, 1992
FEDERAL COURTS:
Supreme Court
U.S. Court of Appeals for the Eleventh Circuit

Northern District of Florida
Middle District of Florida
Southern District of Florida
Northern District of Alabama
Middle District of Alabama
Southern District of Alabama
STATE COURTS:
State of Florida
State of Alabama
State of Georgia
Presentations
"Xactimate Red Flags," presented at the 2023 Florida Insurance Fraud Education Committee Annual Conference, Orlando, Florida
"Combating Fraudulent Billing In Personal Injury Claims," presented at the 2022 Florida Insurance Fraud Education Committee Annual Conference, Orlando, Florida
"Technical Truth Serum: 21st Century Fraud Detection," presented at the 2019 Florida Insurance Fraud Education Committee Annual Conference, Orlando, Florida
"Fraudulent Medical Billing and Florida Legal Update Webinar," presented in 2019 to Grange Insurance Company
"Combating Medical Billing Fraud in Personal Injury," presented in 2018 at Nationwide Insurance Company, Gainesville, Florida
"Combating Fraudulent Medical Billing in Personal Injury Claims," presented at the 2018 Florida Insurance Fraud Education Committee Annual Conference, Orlando, Florida
"Escaping the Pill in Workers' Compensation," presented at in 2014 at Claims and Litigation Management Conference, Lake Mary, Florida
"The Selection, Use, and Management of Expert Witnesses," presented in 2014 at Claims and Litigation Management Conference, Charlotte, North Carolina
Significant Appellate Decisions
 Boutin v. St. Augustine Reg'l Veterinary Emergency Center, P.A., No. 5D16-1421, 2017 Fla. App. LEXIS 14040 (Fla. 5th DCA  Oct. 3, 2017)
 Willingham v. City of Orlando, 929 So. 2d 43 (Fla. 5th DCA 2006)
 Williams v. School Board, 884 So. 2d 949 (Fla. 5th DCA 2004)
 Smith v. Smith, 741 So. 2d 420 (Ala. Civ. App. 1999)
Membership
Florida Bar Association
Alabama Bar Association
Georgia Bar Association
Florida Defense Lawyers Association