Biloxi Office
Attorneys in Biloxi, MS
175 Main Street, Ste. B
Biloxi, MS 39530
P: 228.207.1366
F: 228.299.0430
Biloxi Office
Attorneys in Biloxi, MS
175 Main Street, Ste. B
Biloxi, MS 39530
P: 228.207.1366
F: 228.299.0430
Experienced Lawyers in Biloxi, Mississippi
At Rolfes Henry's Biloxi office, you'll find professional attorneys with a wealth of experience and expertise. Serving areas in and around Biloxi, including D'Iberville, Gulf Hills, Woolmarket, East Biloxi and more, our firm is committed to getting the best possible results for our clients.
Founded on the values of integrity, honesty, respect and transparency, Rolfes Henry believes there is no cookie-cutter approach to a case. We get to know and care about our clients. We tailor our process to your unique situation and work diligently to meet your needs.
Our attorneys are easy to talk to and exceptionally responsive. If you're in need of legal assistance, don't hesitate to contact Rolfes Henry's Biloxi office today at 228.207.1366.
Our Attorneys are Proud to Serve Biloxi
Tucked along the Gulf Coast of Mississippi, Biloxi is known for its casinos and white sand beaches. Located in Harrison County, Biloxi is home to the largest man-made beach in the world. Sand Beach covers 26 miles of shoreline, touting sand dunes and a walkable pathway. The famous Beach Boulevard offers the best views of Sand Beach, along with the Mississippi Sound and some truly stunning Antebellum architecture.
Biloxi is most easily recognized for its historic lighthouse, built in 1848 along the Mississippi Sound. Although the lighthouse was significantly damaged by Hurricane Katrina, it has since been restored and now stands as a symbol of the city's strength and resilience.
Although Biloxi doesn't have its own major league baseball team, it is proud to host the minor league Biloxi Shuckers at MGM Park.
Popular Biloxi neighborhoods include Beauvoir, Cedar Lake, Woolmarket, St. Martin, and North, West, and East Biloxi. The city shares the county seat with neighboring Gulfport and is home to the Keesler Air Force Base. Originally settled by French colonists in 1619, Biloxi now has an estimated population of more than 46,000 residents. Owing to its French roots, Biloxi is a city rich in Mardi Gras history, and its Mardi Gras Museum is a tribute to the city's heritage.
Rolfes Henry is proud to serve Biloxi and the surrounding areas. Our attorneys specialize in a variety of practice areas and can put their valuable experience to work for you. If you need legal assistance, contact Rolfes Henry today.
Our Attorneys Practice in:
Contact a Lawyer in our Biloxi Office Today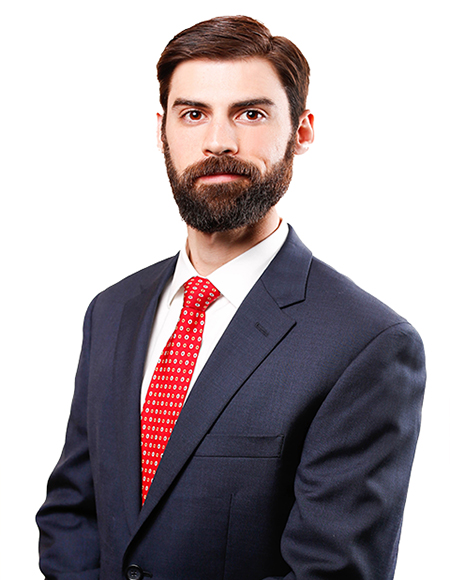 ADRIEN R. LORRAIN
Associate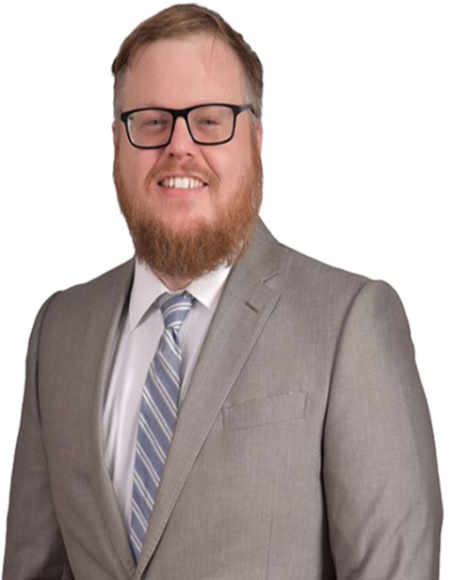 DOUGLAS E. ADAMS
Associate
Serving These Biloxi Neighborhoods & More
Cedar Lake
Coalville
D'Iberville
De Buys
Downtown Biloxi
East Biloxi
Edgewater Park
Gautier
Gulf Hills
Gulf Park Estates
Gulfport
Handsboro
Latimer
Loraine
Lyman
Mississippi City
North Biloxi
Ocean Springs
Pascagoula
St. Martin
Vancleave
West Biloxi
White Plains
Wool Market
About Rolfes Henry
For more than 30 years, Rolfes Henry has been the kind of law firm that our clients and business partners can rely upon. Our quality, dedicated attorneys deliver an elevated level of expertise to achieve the best results for our clients. Meanwhile, our extensive experience in litigation enables us to provide seamless service from the beginning to the end of any case.
Our proactive approach has generated a strong success record in practice areas ranging from insurance litigation, claim investigations and corporate law to criminal defense.
In addition to our Biloxi location, Rolfes Henry has more than a dozen offices across six states. While we continue to grow, we will never sacrifice the core principles of our firm for the sake of expansion. We are dedicated to fighting for you.
Guided by integrity. Governed by principle. Ready for anything.
WHAT OUR CLIENTS SAY
"With the highest level of professionalism, Rolfes Henry Attorney John A. Fiocca, Esq. kindly guided me through my legal journey of successfully proving to the Ohio Veterinary Medical Licensing Board that I did not violate the Ohio Veterinary Practice Act."
"You do a fantastic job!"
"Thank you once again for this detailed and insightful response, Jerry. Appreciate the time you put into this."
"Excellent job on this one!!!!! Jerry did an outstanding job of trial prep and his presentation to the jury was flawless."
"Please accept my personal thanks for the very fine work you did for the Homeowners' Association. You were diligent, efficient, and cautious as always. The advice you gave in leading us through the labyrinth of legalese exemplifies the meaning of 'Counsel'."