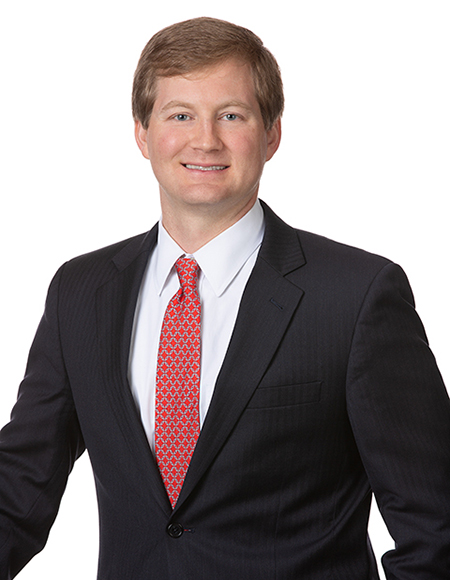 3165 McCrory Place, Ste. 174
Orlando, FL 32803
P: 407.284.4990
F: 407.857.2458
Wesley joined Rolfes Henry in 2017 and is an Associate in our Orlando office. Wesley's practice has centered around insurance-related matters, with Wesley having spent over half a decade representing many of the largest insurance carriers in the country, litigating and representing both insureds and carriers in claims for bodily injury and uninsured and underinsured motorist benefits. Wesley also has experience in property and casualty defense, coverage, and bad faith issues.
Wesley serves his community as a member of the Winnie Palmer Hospital Patient and Family Advisory Counsel, and lives in Orlando with his wife and family.
EDUCATION
University of Florida Levin College of Law, Gainesville, Florida
Juris Doctor, cum laude, 2010
Wesley completed law school ranked in the top twenty-five percent in his class, having been named to the Dean's List each semester.
University of North Florida, Jacksonville, Florida
Bachelor of Science, summa cum laude, 2007
FEDERAL COURTS:
Middle District of Florida
Northern District of Florida
Southern District of Florida
Presentations
"Technical Truth Serum: 21st Century Fraud Detection," (2019), presented at Florida Insurance Fraud Education Committee Annual Conference, Orlando, Florida
"Fraudulent Medical Billing and Florida Legal Update Webinar," (2019), presented at Grange Insurance Company
"Combating Fraudulent Medical Billing in Personal Injury Claims," (2018), presented at Florida Insurance Fraud Education Committee Annual Conference, Orlando, Florida
"Combating Medical Billing Fraud in Personal Injury," (2018), presented at Nationwide Insurance Company,  Gainesville, Florida
Community Involvement
Patient Family Advisory Council – Winnie Palmer Hospital, Member
Emmanuel Episcopal Church

Vestry (2016 – 2019)
Junior Warden (2017)
Membership
Florida Bar Association, Member