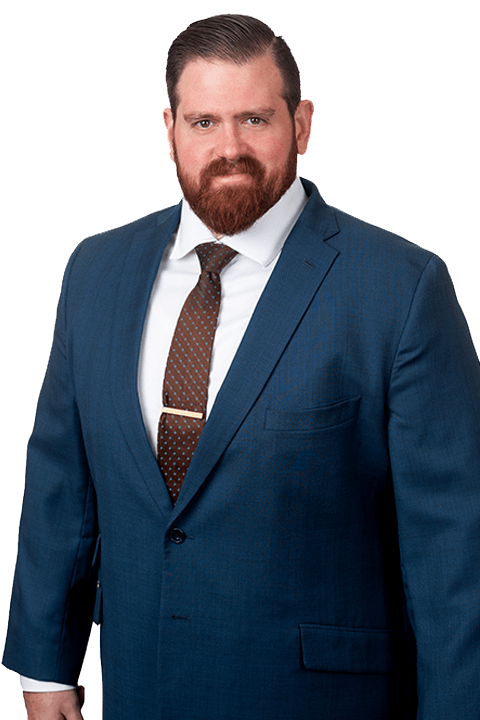 3165 McCrory Place, Ste. 174
Orlando, FL 32803
P: 407.284.4990
F: 407.857.2458
William "Bill" Mims joined Rolfes Henry in 2019. Prior to joining, Bill was the sole associate for a busy Criminal Defense and Family Law practice of Koleilat & Miller, located in Daytona Beach, Florida. He fought on a daily basis, both in and out of court, to provide his clients with the best possible results, meeting and often exceeding client expectations. He voluntarily took on cases in various other areas of law including, but not limited to, estate planning, landlord/tenant, and personal injury defense cases. Bill has always been driven to provide exceptional representation and sound legal advice on every case he has undertaken.
Prior to working for Koleilat & Miller, Bill worked with the firm of Greenstein & Associates located in West Palm Beach, Florida. He and his fellow associates worked tirelessly as in-house counsel for one of the largest mortgage servicing corporations in the nation.
Bill is a Florida native who has resided in nearly every part of the State. He attended the University of South Florida, in Tampa, where he studied Political Science. In 2012 Bill received his Juris Doctor's Degree from the Florida Coastal School of Law. Bill has been an active member of the Florida Bar since 2012.
Bill enjoys weightlifting, working out, golf and scuba diving. He resides currently in downtown Orlando, Florida.
EDUCATION
Florida Coastal School of Law, Jacksonville, Florida
Juris Doctor Awarded, May 2012
University of South Florida, Tampa, Florida
Bachelor of Arts in Political Science, December 2007
Significant Cases
Kellie Larson v. Palm Coast Painting, LLC, 2018 CA 000722, (Fla. 7th Jud. Cir. Ct. 2018); (Opposing Counsel voluntarily dismissed case against my client after I filed motion to suppress and sought to have the court impose Attorney's fees.)
State of Florida v. Robert Plugge, 2015 308011 MMDB (Fla. Volusia Cty. Ct. 2015); (DUI case was dismissed due to my motion to dismiss and argument in hearing. I was able to show at the hearing that the Police Officer did not have a lawful basis to stop my client and as a result all evidence was suppressed in the case. The State shortly thereafter dismissed the case entirely.)
Memberships