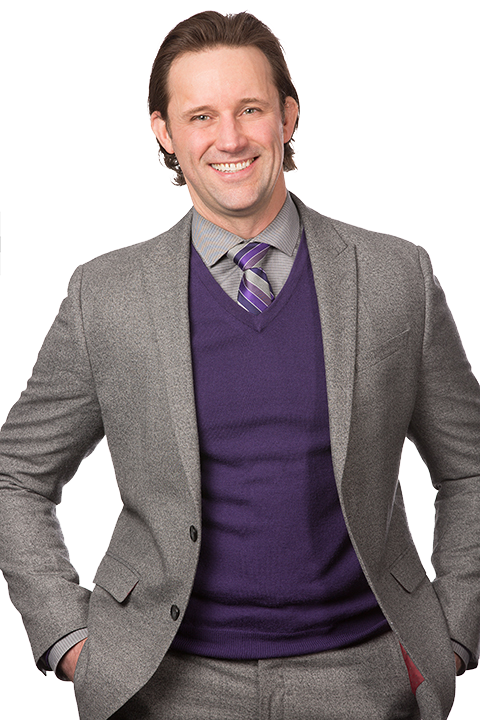 41 South High Street, Ste. 2300
Columbus, OH 43215
P: 614.469.7130
F: 614.469.7146
Jason counsels insurers regarding their evaluation and investigation of complex and/or questionable insurance claims. He partners with adjusters and special investigators in their search for the facts they need to fully and fairly analyze coverage questions — while simultaneously ensuring compliance with the various laws and regulations governing the insurance industry.
A strong competitive drive and a love for battling in front of crowds fueled Jason as a scholarship wrestler in college. Those same characteristics propelled him into the courtroom. He is a litigator at his core. Passionate, confident, and quick on his feet, Jason feels the tumblers fall into place when the gavel hits the block and the bailiff instructs "All Rise."
Jason has won jury verdicts in federal and state court, successfully defending his clients against everything from felony charges in criminal cases to civil lawsuits alleging breach of contract and insurer bad faith. Jason also wins for his clients before cases get to trial, often prevailing on dispositive motions to secure his clients' dismissals. Jason naturally gravitated to the defense bar, but his style is aggressive. He's just built that way.
EDUCATION
University of Dayton School of Law, Dayton, Ohio
Juris Doctor, 2005
University of Dayton, Dayton, Ohio
Masters of Arts in Communication, 2002
Ashland University, Ashland, Ohio
Bachelor of Arts in Philosophy, 1998
FEDERAL COURTS:
Court of Appeals for the Sixth Circuit
District Court for the Eastern District of Michigan
Bankruptcy Court for the Eastern District of Michigan
Bankruptcy Court Northern District of Ohio
District Court for the Northern District of Ohio
District Court for the Southern District of Ohio
STATE COURTS:
State of Michigan
State of Ohio
Publications
Presentations
"Ethics Panel Discussion," (2022), presented at Ohio International Association of Special Investigation Unit (IASIU) Virtual Fall Mini-Summit
"Legal Panel Discussion," (2022), presented at National Society of Professional Insurance Investigators (NSPII) Virtual National Advanced Insurance Fraud Seminar
"Insurance Bad-Faith "Set Up in Ohio: Learn Tools and Tactics to Steer Clear of Insurance Bad Faith," (2019), presented at National Business Institute, Columbus, Ohio
"Legal Panel Updates," (2019), presented at NSPII Insurance Fraud Seminar, Lawrenceburg, Indiana
"Every Moment Matters: Tips for Conducting Effective Interviews," (2019), presented at National Society of Professional insurance Investigators (NSPII) Ohio Joint Insurance Fraud Seminar, Columbus, Ohio
"Middle-Eastern Naming Conventions, Cultural Nuances & Insurance Claims: How a Better Understanding of Naming Conventions Can Improve Claims Investigations, (2018), presented at the Fall Seminar Michigan Chapter of the International Association of Special Investigation Units, Livonia, Michigan
"Using the Digital Age to Your Advantage," (2018), presented at the Michigan Adjusters Association Conference Spring Seminar, Frankenmuth, Michigan
"Ethics in Investigating Potentially Fraudulent Claims: A Team Approach," (2017), presented at The Ohio Auto Theft investigators Association Annual Training for Insurance and Law Enforcement, Columbus, Ohio
"Depositions: Understanding, Preparing, and Testifying," (2016), presented at Grange Insurance Company of Michigan, Southfied, Michigan
"Handling the Difficult Claimant: Managing Issues of Non-Cooperation, Delay and Confrontational Responses To Inquiry During Claim Investigations," (2015), presented at The National Society of Professional Insurance Investigators 33rd Advanced Insurance Fraud Seminar, Louisville, Kentucky
"The Investigation and Trial of Fraudulent Claims," (2014), presented at the Nationwide Insurance annual training seminar for the Major Case Unit, Columbus, Ohio
"Provider Suit Trends & Strategies," (2014), presented at the Annual meeting of the International Association of Special Investigation Units, Michigan Chapter, Detroit, Michigan
"The Impact of Michigan No-Fault Laws on Non-Michigan Residents," (2014), Presented to Celina Insurance, Celina, Ohio
"Using Social Media Effectively in the Investigation and Litigation of Insurance Claims," (2014), presented to the Special Investigation Unit of The General Insurance Company, Cleveland, Ohio
Significant Appellate Decisions
Significant Cases
Memberships
Ohio State Bar Association
International Association of Special Investigation Units (IASIU)
The National Society of Professional Insurance Investigators (NSPII)