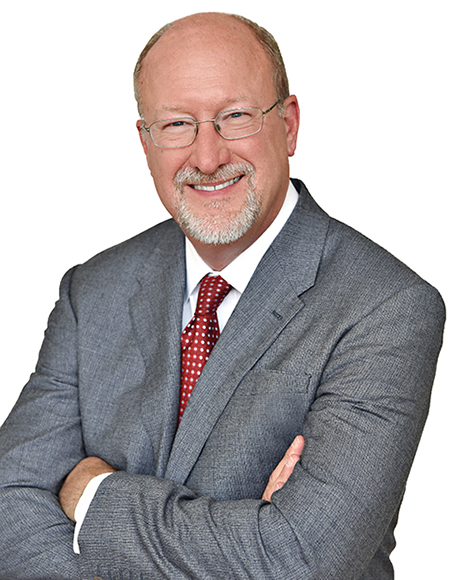 10200 Forest Green Blvd., Ste. 602
Louisville, KY 40223
P: 502.371.4000
F: 502.371.4009
Perry Adanick has been defending insurance carriers and their insureds for over 30 years. He has been involved in a number of major cases, and has helped shape Kentucky law in the areas of insurance coverage and bad faith litigation.
Perry obtained a Bachelor of Science degree from the University of Kentucky with a double major in Political science and Russian Area studies, so he had to go law school. While at the University of Kentucky College of Law, he spent a summer at Cambridge University in England as part of a summer law program, went to the regionals in the ATLA Trial Competition, and clerked at the US Attorney's Office. Perry later became a law clerk for US District Court Judge Henry Wilhoit, assisting with such cases as the Beverly Hills Supper Club Litigation and any number of less interesting projects.
Over the past three decades, Perry's practice has involved numerous aspects of insurance coverage and defense including arson and fraud, property and casualty coverage issues, bodily injury, property damage, and products liability. He has given many presentations for attorneys and insurers on insurance coverage, defense and litigation. For a change of pace, he also enjoys commercial litigation or a good book.
EDUCATION
University of Kentucky College of Law, Lexington, Kentucky
Juris Doctor, 1983
University of Kentucky, Lexington, Kentucky
Bachelor Science with double major – Political Science and Russian Area Studies, 1980
FEDERAL COURTS:
Eastern District of Kentucky
Western District of Kentucky
Southern District of Indiana
Court of Appeals for the 6th Circuit
Court of Appeals for the 7th Circuit
Additional Experience
Special Counsel for the KY Arson Task Force
Presentations
"Bodily Injury and UM Fraud Update," (2018), presented at Nationwide Insurance Company, Gainesville, Florida
Membership
Kentucky Bar Association
DRI, KY Defense Counsel
International Association of Special Investigation Units
KY Insurance Fraud Task Force
Claims Litigation Management