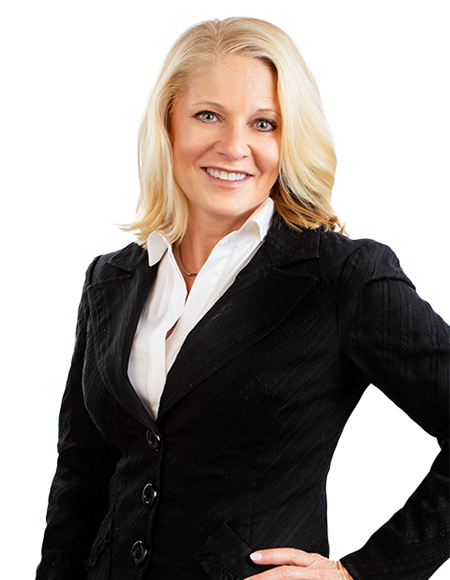 10 Canebrake Blvd, Ste. 110-071
Jackson, MS 39232
P: 228.207.1366
F: 228.299.0430
Rebecca brings over twenty-five years of diverse trial litigation experience to the practice, particularly in the areas of complex arson litigation involving personal injuries, deaths, and property damage, insurance fraud, catastrophic personal injury cases, and cybercrime litigation. Rebecca has extensive experience serving as Special Counsel for the Mississippi Board of Bar Admissions regarding professionals in state licensing board proceedings.
Rebecca's Doctor of Health Administration degree combined with ten years immersed in the Forensic division at a Level I trauma center provides her with an enhanced, up-to-date knowledge base regarding appropriate standards-of-care for a variety of healthcare professions.
The additional education and experience allow Rebecca to offer more sophisticated representation to our clients in medical malpractice matters, nursing home liability matters, and in any case in which personal injuries are a concern.
Rebecca lives on a 1,000-acre working farm in Mississippi with her husband, a Mississippi State trooper, and her daughter. Rebecca is an avid gardener who grows a multitude of vegetables and flowers and is a long-distance runner.
EDUCATION
University of Mississippi, Oxford, Mississippi
Doctor of Health Administration, summa cum laude, 2020
Mississippi College School of Law, Jackson, Mississippi
Juris Doctor, 1994
Ms. Mansell graduated from law school in the top third of her class, and was a member of the school's Moot Court team.
Florida State University, Tallahassee, Florida
Bachelor of Arts in Communication and English (Non-verbal and Interpersonal Communication Emphasis), summa cum laude, 1991
FEDERAL COURTS:
5th Circuit Court of Appeals
STATE COURTS:
Presentations
Frequent teacher at ATF National Center for Explosives Training & Research
Frequent lecturer on complex forensic issues to multi-disciplinary medical and legal professional
Publications
Significant Jury Decisions
Over 100 jury trials tried to verdict. 98% win ratio.
Community Involvement
Special Counsel for Mississippi Supreme Court
Committee Member for Catholic Diocese – Appointed by Bishop Kopeaz to Committee on Protection of Children
Active Member St. Francis of Assisi Catholic Church Memberships, Madison, Mississippi
Memberships
Mississippi Bar Association
Federal Bar Association
National Association of Fire Investigators
Kappa Delta, Delta Omega Chapter, Mississippi State University