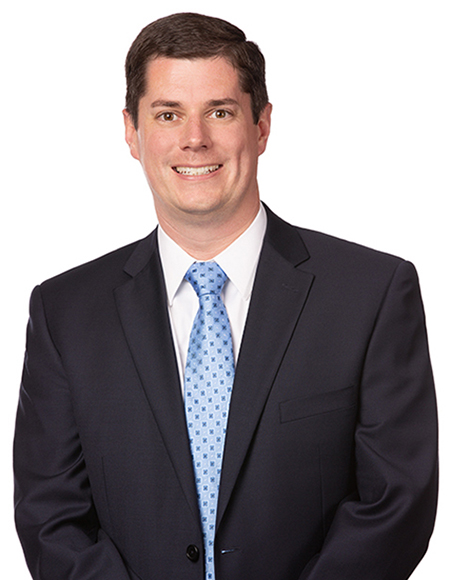 55 Monument Circle, Ste. 1200A
Indianapolis, IN 46204
P: 317.608.6062
F: 513.579.0222
Eric joined Rolfes Henry in 2018 to open its downtown Indianapolis, Indiana office.  Eric's practice focuses on personal injury litigation, advising and representing small businesses, and representing insurers in first-party and third-party claims.  Eric has extensive experience representing clients in complex litigation matters including contract disputes, commercial litigation, domestic litigation, criminal liability, property law, employment, premises liability and personal injury.
In addition to litigation, Eric is available to assist individual and business clients in numerous matters including:
Drafting, Reviewing, and Negotiating Contracts and Personal/Business Agreements;
Advising Small Businesses and Individuals on matters involving Business and entity formation (Incorporation, Limited Liability Corporations, Partnerships, and Trusts);
Drafting corporate documents such as Articles of Incorporation, Master Deeds and Bylaws;
Consulting and Advising Individuals on Arrest Expungement for Felony and Misdemeanor Convictions;
Providing Legal Counsel on Divorce and Separation Matters (including child support and child custody matters);
Assisting Individuals who are facing Misdemeanor and Felony Charges;
Assisting corporate entities and small businesses with Federal and State Subpoena Compliance; and;
Assisting and advising small non-profit businesses with the formation of 501(c)(3) organizations.
As a former police officer and government defense counsel, Eric regularly authors publications involving new legal developments in Section 1983 law, including issues related to the Fourth Amendment, qualified immunity, and malicious prosecution. Eric's prior practice also centered around representation of law enforcement officials in civil rights violations, false arrest claims, and malicious prosecution claims. Eric has regularly represented law enforcement personnel, government leaders, and municipalities in claims brought pursuant to the Indiana Tort Claims Act as well as 42 U.S.C. Section 1983 in both state and federal courts.
Eric was recognized by Super Lawyers in 2019 as a Rising Star Attorney and is licensed to practice in Indiana and Ohio. As a veteran of Operation Iraqi Freedom, Eric actively devotes his free time to veteran's activities and concerns.  Eric lives in Indianapolis with his wife and son.
EDUCATION
Villanova University, Villanova, Pennsylvania
Master of Laws (LL.M.) – Taxation, 2023
University of Dayton School of Law, Dayton, Ohio
Juris Doctor, 2009
Indiana University, Bloomington, Indiana
Bachelor of Arts in English and Criminal Justice, 2006
FEDERAL COURTS:
Northern & Southern District of Indiana
Northern & Southern District of Ohio
Western District of Oklahoma
District of Colorado
United States Court of Appeals for the Sixth Circuit
United States Court of Appeals for the Seventh Circuit
STATE COURTS:
State of Indiana
State of Ohio
State of Wisconsin
Publications
Presentations
"Hearsay, Email, Business Records and Social Media – in the Trenches!" (2018), presented at National Business Institute Seminar, Indianapolis, Indiana
"Civil Trial Case Presentation in Federal Court – Jury Selection and Jury Instructions," (2015), presented at National Business Institute CLE, Indianapolis, Indiana
"Going Paperless and Beyond: Attorney's Guide to a Mobile Law Practice", (2015), presented at National Business Institute CLE, Indianapolis, Indiana
Memberships
Indiana Bar Association
Indianapolis Bar Association
DRI Defense Counsel
Defense Trial Counsel of Indianapolis
National Society of Professional Insurance Investigators (NSPII)
International Association of  Special Investigations Units (IASIU) (2019)
Recognitions
Named to the Indiana Super Lawyers-Rising Stars List for 2020